Fogging
Fogging is by far the quickest and most effective way to sanitise and cause the least amount of disruption. Our FogAir machines use the latest technology, for the highest level of decontamination. Our Lex Chem BSEN1276 approved solution is ideal for all sites.
Benefits of fogging
Fast

Decontaminates viral outbreaks

Reduces the risk of infectious disease outbreak
Fogging provides deep cleaning and sanitising, minimising the risk of disease and illness, destroying germs and viruses, safeguarding all previously infected areas making them clean and free from all bacteria and viruses.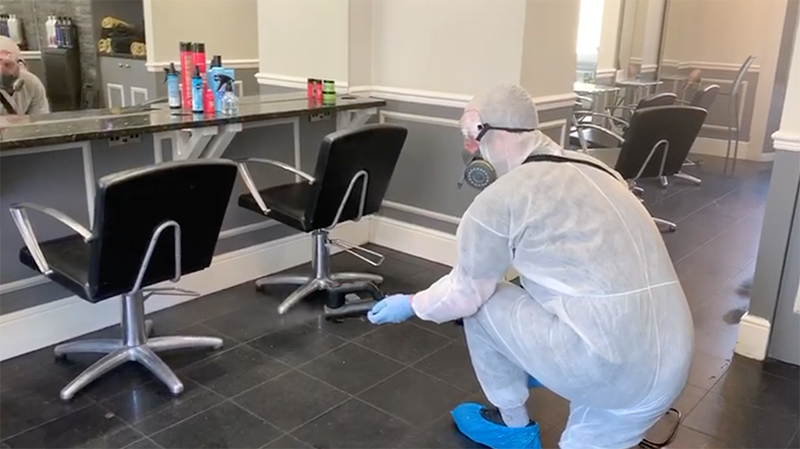 How does it work?
Our Fogging works by irreversibly immobilising bacteria and viruses both airborne and surface based, rendering them unable to replicate. Sanitising the whole area including atmosphere, furnishings and surfaces.
Where can the Fogging be used?
Shops/Retail

Care and Nursing Homes

Hotels

Offices

Day Nurseries

Schools

Medical Surgeries

Restaurants/Kitchens

Hospitals

Soft Play Centres

Private Homes
What areas can be treated?
Fogging is suitable for all areas and premises